Internet Service Alpine Amador Placer Calaveras El Dorado County Placerville Northern California Nevada. HughesNet Gen5 High-speed Broadband Internet Service for Home, Office and Business
Home and Office Internet Solutions For El Dorado, Placer, Calaveras and Amador County, and Western Nevada
Welcome to El Dorado Networks, your Local Authorized Residential and Commercial Retailer and Installer for Internet, TV and Telephone solutions for El Dorado, Placer, Calaveras and Amador County and Western Nevada. We're factory-trained, Certified Technicians and Installers for HughesNet Gen5 Internet and Telephone Service: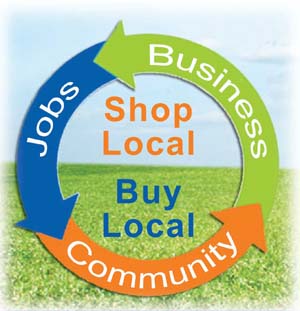 With offices in Placerville (El Dorado County), California, we're locally owned and operated and we service what we sell. We have over 15 years experience installing and servicing residential and commercial high-speed satellite Internet and Telephone Service.
Shop Local - Buy Local
For more information about our satellite Internet Solutions for your home, office or business, Contact El Dorado Networks today!
Read Our Customers' Five-star Yelp Reviews:
Excellent Customer Service - From my first phone call, to final installation, Alan and Brianna have provided excellent customer service. They have patiently answered ALL my endless questions and provided requested information in a timely fashion.

Before calling Alan, I attempted to deal directly with a TV provider (Direct). There WAS NO dealing directly with the provider... Endless calls to recorded loops, finally speaking with people who were nearly impossible to communicate with and were unable to resolve anything. They were NO-shows to my scheduled installation appointment.... TWICE. No apology or explanation.

A shout out to Alan's installer, David, for coming out on Saturday (the day following placing my order!) to get us hooked up and patiently explaining how to operate our new equipment.

So... Save yourself a LOT of time and frustration and call Alan. You'll be glad you did. - Cheryl S. Shingle Springs, CA (1/07/2017)

Fantastic Service Install Today And Great Phone Coordination! - Couldn't be happier with the entire experience...and I saved a lot of money on the monthly rate. - James C. Carson City, NV (8/13/2016)

Fantastic Service From The First Phone Call To The Final Tech Installation! - We installed out Direct TV dish on the center of our roof because the rest is hidden under trees (and Direct TV came out and told us it was the best place). We had a new roof installed, bought a mounting bracket and they roofed around the new set up. A few years go by and have some issues with the picture.

Now Direct TV will not touch the dish because they will not go on the roof. Enter Alan and his team to the rescue! He told me about upgrade options and had us back up and running with the new (new to us) Genie system! Always great to find a local company that still cares about service. Thank you guys! - Matt G., Rescue, CA (2/29/2016)

Incredible Service - I spent hours on the phone trying to call internet providers directly today. I called Alan afterward, and he patiently talked through my situation and helped me find the best solution. Incredibly thankful for his time and insight. We'll definitely call again for future service needs. - Angela M., Plymouth, CA (7/6/2015)

Alan And His Crew Have Been Top Notch - The jobs that I've needed help with are not trivial. El Dorado helped me establish internet service in a remote part of the Baja California for the week I was visiting. I was so impressed with that effort, I hired Alan to install my DirecTV and Hughes Gen4 internet on a property in northern California. I highly recommend El Dorado Networks. - Chris T., Belvedere Tiburon, CA (12/17/2014)

Fastest Response Ever! - Installation within 2 days! David, the installer extraordinaire, did a really secure mounting and got a great signal. David was very nice, neat and helpful! Thank you so much, David!! - Nicky W. El Dorado, CA (01/2/2017)

Customer Service Still Exists! - Not only did David Jansen, our highly informative and friendly installer show up on Christmas Eve(and worked well into the evening) to install our internet and Satellite TV, but the owner, AlanThompson not only managed to get us an install date QUICKLY, but also showed up to make sure everything was going smoothly. My husband and I run a home business which requires the internet.

When we purchased a home in Somerset, CA, which is quite rural and does not have paved access roads leading all the way to our house, I was nervous about us being able to even get internet service. I researched local companies prior to our move and luckily I came across El Dorado Satellite TV and Internet! Not to mention, the recent rains had managed to make our roads even WORSE than usual and require an AWD or 4x4 vehicle just to get to the house.

David still managed to show up, install a new post for the new satellite dish, start the install, when Alan showed up to make sure all was moving forward. We are highly impressed and grateful to both David and Alan for the excellent job and service they provided us. Choose El Dorado Satellite TV and Internet! You will be thankful you did! - Gina R. Somerset, CA (12/27/2016)

Great Service! - El Dorado Satellite is a local company emphasizing your needs and interests with a personal touch. There are so many options these days it's nice to be able to ask a question and get a straight answer. I got the service I needed and cut my cable bill in half. The installer did a great job and in no time I was online. This is a 5 Star company for sure. - Stephen R. El Dorado, CA (11/30/2016)

I Could Not Be Happier! - ...with the Alan and Dave and the service they provided in getting internet access to our cabin. Alan was responsive, and helpful in selecting and scheduling a quick turn around install for our beautiful cabin nestled in a group of very tall trees. The technician, Dave, was able to find the optimal spot and make recommendations that will ensure our internet access works great. I would recommend them for any hard to service home. You guys ROCK!. - Stephanie J. Palo Alto, CA (10/3/2016)

Great Service! - Great service, very helpful and attentive. Would recommend highly! - Christine H., Mountain Ranch, CA (10/14/2014)

They Are Good, As Good As It Gets! - I met Alan at the county fair in Placerville, where he had his stand. At the time we had dial up, and were considering getting something faster. Our choices were either http://Hughes.net or Verizon.

I did not order the service at the fair, since I wanted to do a research on leaking of Emf. After my research I found out that there is about 2-10% leakage and the best way to avoid it, is to mount the dish away from the house. Verizon's transmitter is too strong and not as directional, therefore polluting your home with excess frequencies. Low emf pollution was my goal and that was my request when I ordered the service with Eldorado Satellite.

Alan and his crew came and install the dish about 50 feet away from the house on a granite rock, we were online in no time. I was not eligible to lease the equipment, so I had to buy it, but Alan gave me several different discount coupons that helped reduced the cost way down (about $200 in discounts), that was nice.

The internet is fast, like really fast, I measured on "test my speed" and it comes up to 10 Mbps. Awesome

Update After 3 Months: the service came down to almost zero, and I contacted http://Hughes.net technical service - not very helpful, but Alan kicked in and optimized some stuff on their side and it works fast again.

I would definitely recommend Alan and his crew to anyone getting satellite services. You really want someone professional and prompt, especially when it comes to problems. They are good, as good as it gets! I'm really glad I didn't just order the service online at http://Hughes.net. - Dejan O., Placerville, CA (9/15/2013)

Great Service! - We live in the foothills, and have been a Direct TV customer for many, many years. We were told by Direct TV that they could no longer service us, due to the fact that our satellite is on the roof and they cannot go on the roof any longer. I called Alan Thompson of El Dorado Networks, and he told us not to worry at all. He came out, was so very professional, serviced our problems, and we were up and running. I would highly recommend their services. - Rose M., Placerville, CA (6/30/2014)

El Dorado Networks'S Five-Star Reputation Is Well Earned Alan Thompson's honesty and integrity stand out in the sea of satellite competitors. I found Alan through Yelp. I called El Dorado Networks' phone number in hopes of finding someone to install internet satellite for my family. I chose not to leave a message on their business answering machine and after I hung up; not even 5 minutes after, Alan was calling me back. After a short discussion, he pointed me in the direction of Dishnet and since I have Dish Network; he made me aware that I would get a better rate than going with another competitor. He answered all my questions and even advised me on a way to lower my monthly bill. Alan knows this business very well and won't steer you down the wrong path when it comes to choosing the best service for your needs. - Mae L., Somerset, CA (10/04/2013)

I Had The Best Experience Working With Alan Thompson And His Crew - Alan went out of the way helping me set up my new e-mail address and I highly recommend his service. - Agnes D. El Dorado, CA (7/29/2013)

Excellent, Professional Service - The installers were on time, very professional and helpful. Alan provides service beyond that of other satellite providers I've used in the past and invited me to contact him with any questions. He is up to date with what is happening with my local service; if he doesn't know the answer, he finds out and calls or emails me back. I highly recommend this professional company. - Angela H., Georgetown, CA (7/5/2013)

Alan And His Staff Are Pros! - Our business is located in a VERY remote location and the service works great. - Kathy T, Auburn, CA (5/20/2013)

Great Service Provider - Fast response time. Very professional and polite installers. - Carmen B, Placerville, CA (3/7/2013)

Alan And His Staff Are Very Attentive And Extremely Helpful - We had Hughesnet once before, and were less than satisfied with the fellow who did that installation. Alan's installation was far superior. Although Hughes isn't perfect we came back to them after trying a different wireless service, with less than adequate results. This is the first Yelp review I have ever written and I highly recommend this company. - Carole M., Somerset, CA (2/20/2013)

Alan And His Installation Team Are Great - Good communication, professional installation and great customer service. I recommend these guys. - Dale E., Houston, TX 2/6/2013)

Great Service - and they are right on top of it if there are any problems. I am recommending them whole heartily. First class act. If you need high-speed satellite service, go with El Dorado Networks! I am a satisfied customer. - Rod S., Placerville, CA (2/2/2013)

Awesome Experience! - I read one bad review but did not get swayed from making my call to this company. The phone was answered by Alan (the owner) immediately. We talked about my internet service, which was the reason for my inquiry call, and when I chose to not go with satellite, he very graciously referred me to another local company who he thought might be able to help me. I found speaking with Alan a delight and very informative and if I'm ever able to change my need and can go with satellite, I will be sure to give Alan a call again and use his company. Awesome experience! Thanks Alan! - Karen Y. Placerville, CA (2/17/2017)
Latest News About El Dorado Networks
About El Dorado Networks We are an Authorized Retailer and Installer for HughesNet Gen5 Satellite Internet, with offices in Placerville, California, in the Sierra Foothills of El Dorado County.

We specialize in providing home and small business high-speed satellite internet, sales, installation and repair services in Amador, Calaveras, Placer and El Dorado Counties, and throughout Northern California and western Nevada. We also provide Installation and Technician Service for Commercial VSAT Satellite Communications Systems throughout the Western US, Baja California and Mexico, for mining, oil and gas operations, disaster recovery, and emergency response.

The Chief Technical Consultant and owner of El Dorado Networks, Alan Thompson, has over 35 years of satellite TV and Internet communications experience, and has lived in El Dorado County most of his life. In addition to managing his local business operations, he is a licensed, Extra-class Amateur Radio Operator (Call Sign W6WN).
Our Service Area Includes:
El Dorado County

Apple Hill
Bijou
Buck's Bar
Buffalo Hill
Cameron Park
Camino
Camp Richardson
Camp Sacramento
Cedar Grove
Cedar Ravine
Cold Springs
Coloma
Cool
Diamond Springs
Echo Lake
Eight Mile House
El Dorado
El Dorado Hills
Fair Play
Fallen Leaf Lake
Five Mile Terrace
French Meadows
Frenchtown
Fresh Pond
Garden Valley
Georgetown
Gold Hill
Green Valley Road
Greenwood
Grizzly Flats
Happy Valley
Ice House
Kelsey
Kyburz
Latrobe
Little Norway
Lotus
Meeks Bay
Meyers
Mount Aukum
Nashville
Newtown
Old Fort Jim
Omo Ranch
Outingdale
Pacific House
Phillips
Pilot Hill
Placerville
Pleasant Valley
Pollock Pines
Quintette
Rescue
Riverton
Rubicon Bay
Sand Ridge Road
Shingle Springs
Sierra Springs
Silver Fork/Silverfork
Sly Park
Smith Flat
Snowline Camp
Somerset
South Lake Tahoe
Spanish Flat
Strawberry
Swansboro Country
Sweeneys Crossing
Tahoe Paradise
Tahoe Valley
Tahoma
Twin Bridges
Camp Virner
Volcanoville
Wentworth Springs
White Hall
Wright's Lake

Placer County

Alpine Meadows
Alta
Applegate
Auburn
Auburn Lake Trails
Baxter
Bowman
Carnelian Bay
Colfax
Dollar Point
Dutch Flat
Emigrant Gap
Foresthill
Gold Run
Granite Bay
Grass Valley
Homewood
Iowa Hill
Kings Beach
Kingvale
Loomis
Meadow Vista
Newcastle
Norden
North Auburn
Olympic Valley
Ophir
Penryn
Rocklin
Roseville
Sheridan
Soda Springs
Sunnyside
Tahoe City
Tahoe Vista
Truckee
Weimar

Amador County

Allen
Amador City
Barton
Buckhorn
Buena Vista
Bunker Hill
Camanche North Shore/ Camanche Village
Carbondale
Clarsona
Clinton
Dagon
Drytown
Edwin
Electra
Enterprise
Fiddletown
Firebrick
Ione
Jackson
Kirkwood
Kit Carson
Martell
New Chicago
Pine Acres
Pine Grove
Pioneer
Plesse
Plymouth
Red Corral
River Pines
Roaring Camp
Scottsville
Silver Lake
Sunnybrook
Sutter Creek
Sutter Hill
Volcano

Calaveras County

Angels Camp
Arnold
Avery
Copperopolis
Dorrington
Forest Meadows
Glencoe
Mokelumne Hill
Mountain Ranch
Murphys
Rail Road Flat/
Railroad Flat
Rancho Calaveras
San Andreas
Sheep Ranch
Vallecito
Valley Springs
Wallace
West Point

Alpine County

Alpine Village
Bear Valley
Cape Horn
Fredericksburg
Hope Valley
Kirkwood
Lake Alpine
Loope
Markleeville
Mesa Vista
Paynesville
Peaceful Pines
Shay Creek
Sorensens
Summer Home
Woodfords

Nevada

Austin, 89310
Babbitt
Battle Mountain, 89820
Carson City, 89701, 89702, 89703, 89706, 89711, 89712, 89713, 89714, 89721
Carson City (Douglas County) 89705
Centerville
Clark
Cold Spring
Cove
Cortez Gold Mines
Crystal Bay, 89402
Dayton, 89403
Deadhorse Well
Dixie Valley
Dry Creek Ranch
Duval Mine
Eagle Picher Mine
Empire, 89405
Fernley, 89408
Fallon, 89406, 89407, 89496
Fallon Station
Gardnerville, 89410
Genoa, 89411
Gerlach, 89412
Glen Brook/GlenBrook
Golden Valley
Hawthorne, 89415
Hazen
Hidden Valley
Imlay, 89418
Incline Village, 89450, 89451,89452
Indian Hills
Katy
Kingston
Lemmon Valley
Lockwood
Lovelock, 89419
Lower Rockchester
Luning, 89420 Mason
McCarren
Middle Gate
Mina, 89422
Minden, 89423
Montreux
Mottsville
Mount Montgomery
Nixon, 89424
Patrick
Petrified Spring
Rabbit Spring
Rolling Hills
Reno, Nevada: 89501, 89502, 89503, 89504, 89505, 89506, 89507, 89509, 89510, 89511, 89512, 89513, 89515, 89519, 89520, 89521, 89523, 89533, 89555, 89557, 89570, 89595, 89599
Saddlehorn
Saddle Ridge
Salt Wells
Scheelite Mine
Schurz, 89427
Silver City, 89428
Silver Springs, 89429
Smith, 89430
Soadville
Spanish Springs
Sparks, 89431, 89432, 89434, 89435, 89436, 89441
Stagecoach
Star Creek Ranch
Stateline, 89449/State Line, 89449
Stewart
Stewart Community
Stillwater
Sun Valley, 89433
Sutcliffe
Thorn
Topaz Lake
Tungsten
Unionville
Verdi, 89439 Vya

Virginia City, 89440
Virginia Foothills
Wabuska
Wadsworth, 89442
Walsh Ranch
Washoe City
Washoe Valley, 894704
Weed Heights
Wellington, 89444
Wilson Ranch
Yerington, 89447
Zephyr Cove, 89448
Call or Text Us For More Information: 530-417-1451 or send E-mail to .
El Dorado Networks
Placerville, California, 956667
TEL/TEXT: 530-417-1451